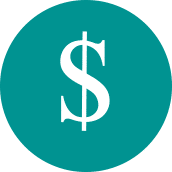 Now for Convenient, Safe On-Line Bill Payment.
Please have your Billing Statement available before you register.
The following information must be entered exactly as it is on your bill:
– Account Number –
Click on the button below for On Line Bill Paying.
CUSI Payment Services Update
In our efforts to deliver improved quality and stability to CUSI Payment Services, we will be adding two additional IP addresses to the network requirements for processing payments.
If your firewall applies restrictions based on inbound/outbound IP addresses, please update your settings to include 13.89.117.12 and 20.96.235.83 in your allow list (whitelist). Please consult your IT services provider if you need help updating your firewall settings, or feel free to reach out to CUSI Technical Support if you need additional information.
Please ensure that necessary firewall changes are made prior to September 8, 2022 to avoid service disruption when utilizing CUSI Payment Services.
Thank you for your commitment to CUSI. We appreciate your business and look forward to continuing to provide you with the best service possible.
*Don't forget to keep up with all CUSI Service Alerts by subscribing to https://status.cusi.com/
Thank you,
CUSI Technical Support